Brazil
For more than 30 years, the work of Laudes Foundation – previously C&A Foundation and Instituto C&A – has delivered positive impact for millions of people and helped inspire and transform industry in Brazil.
Since December 2022, Laudes Foundation has transitioned its work in Brazil to a third-party organisation to ensure the legacy of its work continues through our partner organisations, which have been strengthened by its support, as well as the alliances and movements created and elevated by its work.
This timeline celebrates some of the most important Laudes Foundation milestones in Brazil and highlights the important lessons learned.
Launch of Instituto C&A
Instituto C&A was launched to coordinate and boost the impact of the work the Family Charity Committee had been doing since 1976 when the first C&A store in the county was opened.
Driven by the subsidiary principle – which holds that social issues should be dealt with at the most immediate or local level – our grant-giving work was defined with input from local C&A employee volunteers and community organisations.
Engaging and listening to employees
An Employee Volunteer Programme (EVP), in partnership with C&A Brazil, was launched in 1991. In its first year, Instituto C&A celebrated having 150 volunteers. What started as a series of individual volunteering initiatives, gradually consolidated into a formal programme structure and engaged a growing number of employee volunteers over the years. By 2020, the EVP was present in almost 300 C&A stores in 120 cities around the country, engaging approximately 2,500 employees.
Skills-based volunteering
C&A and Instituto C&A worked together on the 'bazaar' strategy with the support of volunteers, whose business skills helped organise 'stores' and promote sales. The revenue from the bazaar sales enabled partner organisations to improve premises, and purchase equipment a0nd educational material. Beyond its financial contribution, the bazaar strategy also played a role in increasing visibility and strengthening the relationship between C&A Brazil and the community it was serving, while also connecting its core business function with the needs of community organisations.
Building a strong civil society in Brazil
Instituto C&A was one of the founding partners of the Group of Institutes, Foundations and Enterprises (GIFE), a non-profit organisation seeking to galvanise collaboration and facilitate knowledge exchange about the field of philanthropy in Brazil. It has subsequently become a major reference for Brazil's private social investment.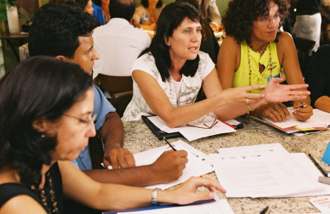 "At that time, most funders didn't consider giving core support. Instituto C&A's organisational strengthening grant allowed our organisation to design a strategic plan, increase our impact and gain sustainability"
Former executive director of Associação Brasileira Terra dos Homens (partner from 1996 to 2002).
Education focus
Education was a key element of Instituto C&A initiatives during its first five years. This work aligned with the public agenda, with the government reforming how education in Brazil was funded in 1996. Based on the principle of subsidiarity, Instituto C&A focused its work on building strong relationships with civil society to understand what was needed to advance the quality and reach of education in the country.
Improving childhood education
A partnership with non-governmental organisation Avante started in 1998 which led to the launch of Paralapracá. This initiative focused on improving the quality of early childhood education in municipalities of the Brazilian northeast by giving capacity-building training to municipal educational secretaries, school principals and teachers. Over the next 20 years, the programme survived changes in government to benefit more than 4,000 teachers, 80,000 children and 410 members of local governments in over 14 cities. The initiative continues with the support of multiple funders.
The impact of Paralapracá
Members of local governments
Advocating for the right to education
Instituto C&A supported The National Campaign for the Right to Education (Campanha) for over 15 years, seeking to unite civil society, and mobilise society and the media to advocate for the right to education in Brazil. During this time, it helped shape and pass important legislation such as the 2008 National Education Plan (PNE) – which specified 20 goals for Brazilian education – and the 2012 law which determined that 75% of petroleum royalties to states must be invested in education.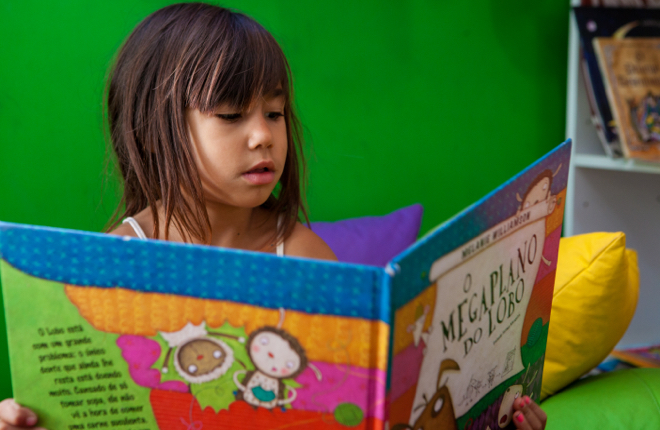 "Instituto C&A has been the most important funder The National Campaign for the Right to Education (NCRE) has had. It collaborated and challenged our work, while always respecting our autonomy and providing us with general operating support in a time [when] no other corporate foundation wanted to invest in advocacy"
NCRE's Executive Director from 2001-2019
Capacity building for teachers
While 94% of all six to 10 year old children attended school, the 2004 National Population Census showed 40% of them were not completely alphabetised. At this time, Instituto C&A starts to review its programmes to focus on the quality of childhood education by building teachers' capacity and expertise.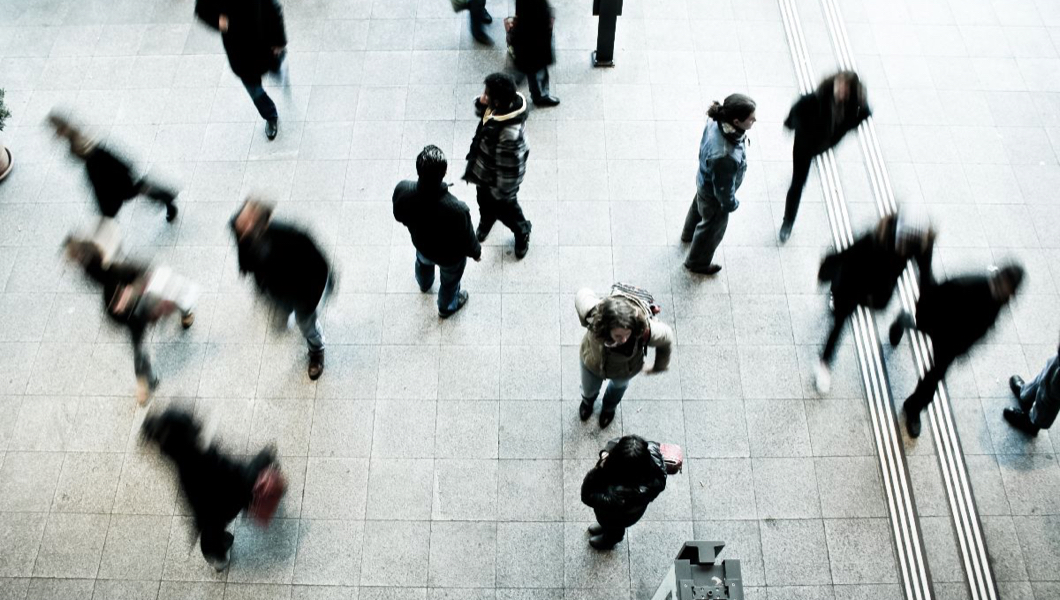 "Basic education's teachers were not required to hold a degree and lacked basic teaching' skills. With the support of Instituto C&A, we advocated for the approval of the National Law and Guidelines for Basic Education in 2016, which required all basic education teachers to hold a college degree in literacy"
Executive director, UNDIME
Addressing forced labour
25% of Brazilian migrants work in fashion, many in conditions akin to forced labour with severely diminished rights. From 2006 to 2022 Instituto C&A and C&A Foundation supported Missão Paz and its Centre of Migratory Studies which not only cares for over 62,000 immigrants but also publishes reports and seeks media coverage in a bid to advocate for further policy improvements. In 2017, this initiative helped pass legislation to ensure migrants have equal rights to Brazilian nationals.
Prazer em Ler (appreciation of reading) programme
Reading – especially literature – should be an important part of the education process but has often been disregarded by the public school system in Brazil. Instituto C&A supported more than 80 organisations working closely with public libraries to establish a culture of reading among public school children.
Over time, these public libraries have become regional networks advocating for better policies and more public funding. To connect these networks, Instituto C&A funded the establishment of the National Network of Community Libraries. Later, when moving away from the education agenda, Instituto C&A helped them secure funding from alternative sources.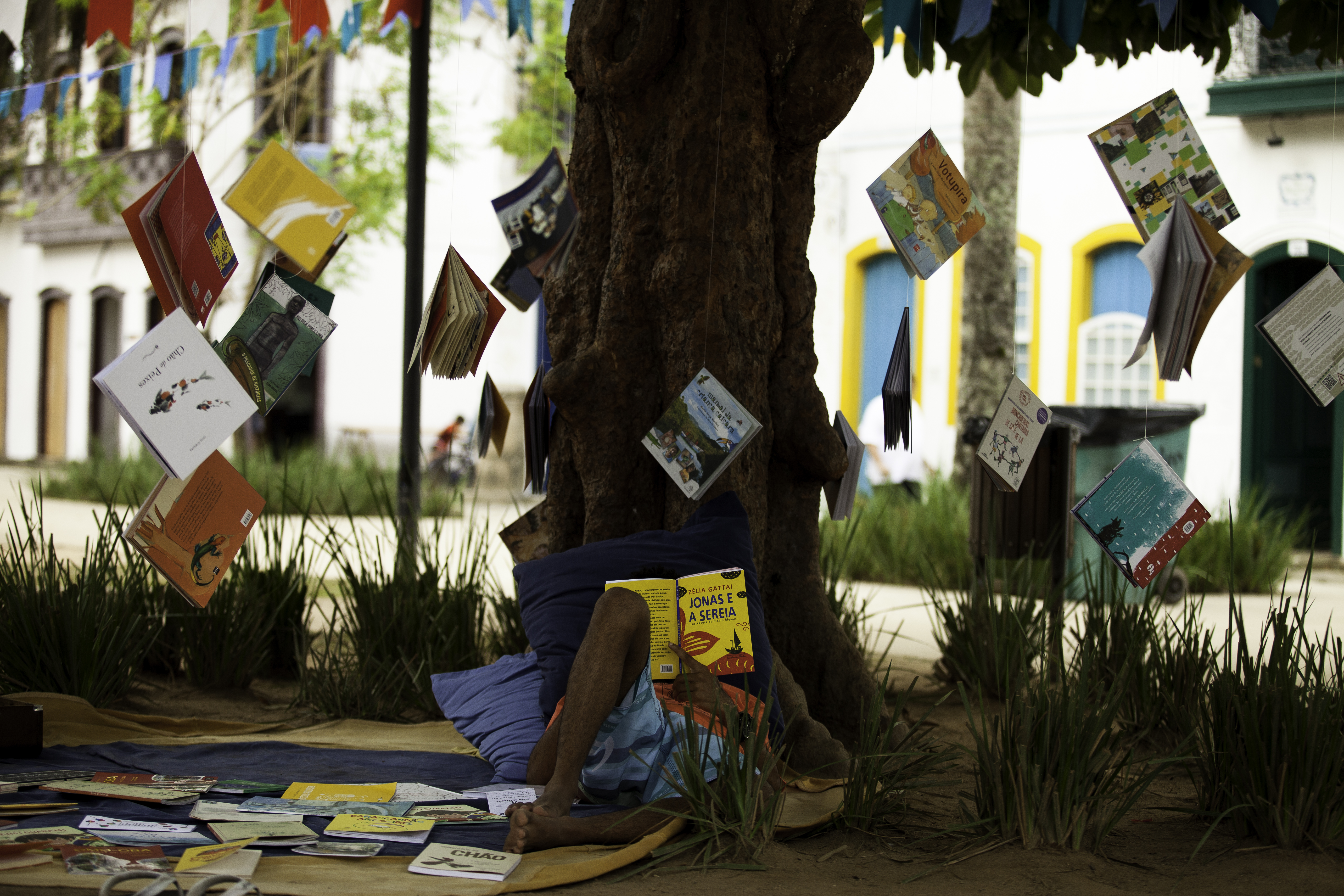 The National Network of Community Libraries has benefited
Forging networks and alliances
A Networks and Alliances programme was established to promote the cooperation, convergence and multiplication of efforts among civil society organisations and changemakers working to promote better education for children and adolescents in Brazil. Over eight years, the programme helped open new public facilities to support education, as well as influence public policy, such as the creation of a special credit line for initiatives that supported child education in the northeast of Brazil.
Empowering immigrants and their families
A partnership with Centro de Apoio e Pastoral do Migrante (CAMI) started in 2013. By 2017, this initiative had supported the regularisation of about 18,000 immigrants, offered legal and social assistance to 4,000 immigrants, provided courses to 2,000 immigrants and hosted empowerment activities for around 700 women. CAMI also actively contributed to the creation, public discussion and approval of the Municipal Policy for Migrants in São Paulo and mobilisation for the approval of the State Law Against Slave Labour in 2016.
Making fashion a force for good
Instituto C&A united its strategy with the mission of C&A Foundation to make fashion a force for good by promoting better education for children and adolescents in Brazil. This initiative lasted for over three years during which C&A Foundation focused on strengthening its partners, providing core support and helping them find alternative sources of funding to ensure the legacy of its work would continue.
Fighting slave labour
The International Labour Organization created the National Pact for the Eradication of Forced Labour in 2005. In signing this pact, Brazilian companies were acknowledging the existence of slavery in their country and committing to 10 principles for a fair and equal supply chain. Ten years later, the non-governmental organisation InPACTO was created to reinvigorate the pact, encouraging more companies to commit and empowering them to take effective action around its principles. C&A Foundation provided initial support and offered access to critical tools, such as supply-chain monitoring, performance assessment, benchmarking and training.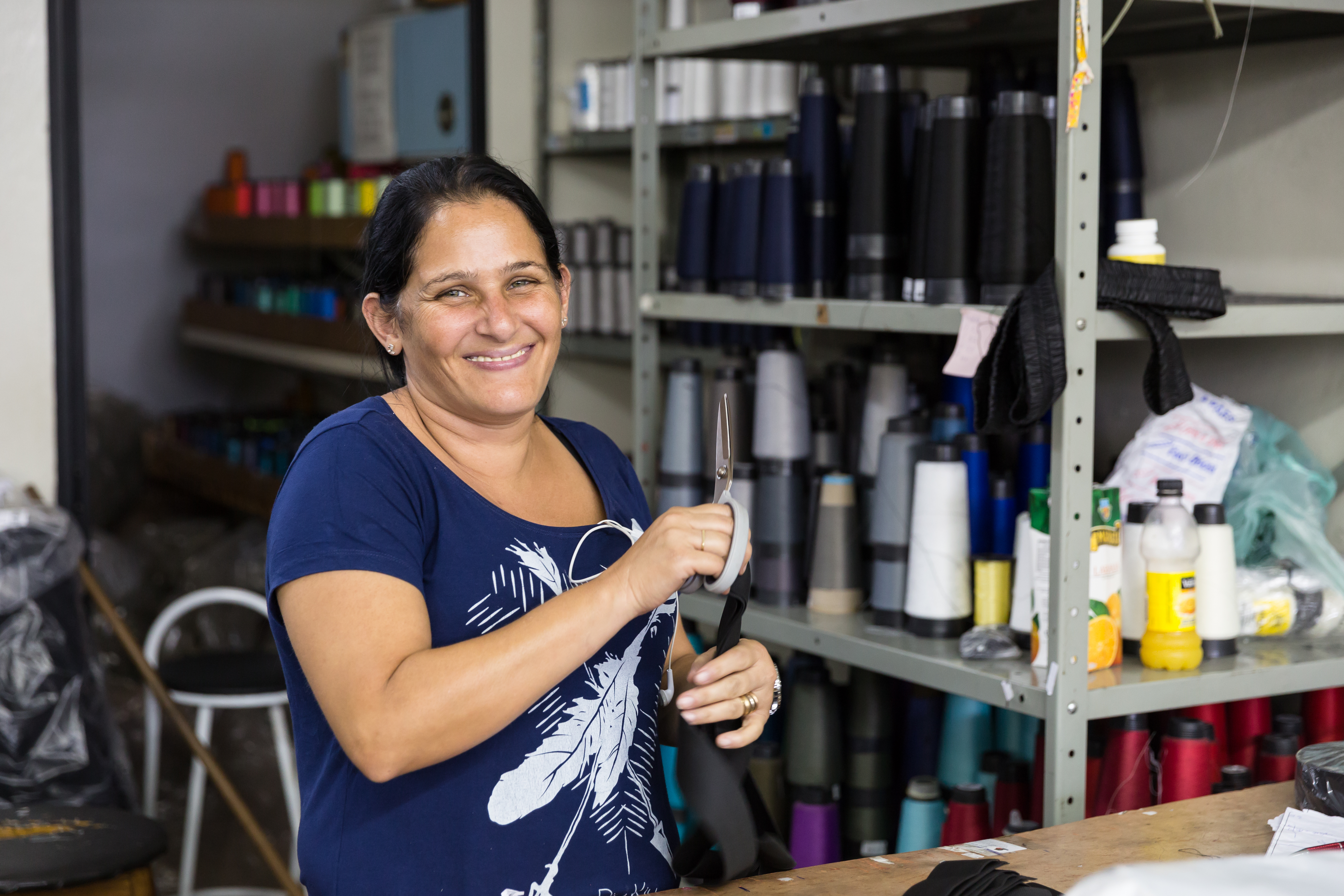 "C&A Foundation's long-term core support when starting InPACTO allowed us to professionalise the organisation, secure financial sustainability beyond the partnership, and gain influence within the fashion industry."
Executive Director of InPACTO from 2014 to 2022
Global volunteer network
Women are the driving force behind the apparel industry. Yet around the world, women have less access to education, earn less money and are more at risk of violence. A global volunteer campaign, Inspiring Women, run by C&A and C&A Foundation, brought together employees in 28 countries globally to support organisations working to empower women.
Inspiring Women ran across all geographies where C&A had stores, including Brazil, Mexico, China and countries in Europe. From 2015 to 2017, the campaign mobilised over 15,000 employees and raised over two million euro for more than 50 organisations.

Impact of Inspiring Women
Increasing organic cotton production
Brazil is the fourth largest cotton producer in the world, but only 0.01% of fibre production is organic. In 2016, C&A Foundation launched a partnership with ESPLAR to promote agroecology practices, empower women farmers and increase the production of organic cotton. According to a report by Textile Exchange, the production of organic cotton increased by 16% from 2016 to 2018.
Creating a movement for transparency
With C&A Foundation's support, Fashion Revolution created the Fashion Transparency Index to incentivise brands and retailers to disclose policies, practices and supply chains by ranking them on public disclosure. In 2019, a regional version of the index was launched in Brazil looking at the social and climate-related activities of over 60 local brands. In its fourth edition, in 2022, the number of brands reporting their Tier 1 suppliers increased from five to 20 brands, while one third of the total list publish the carbon footprint of their own facilities.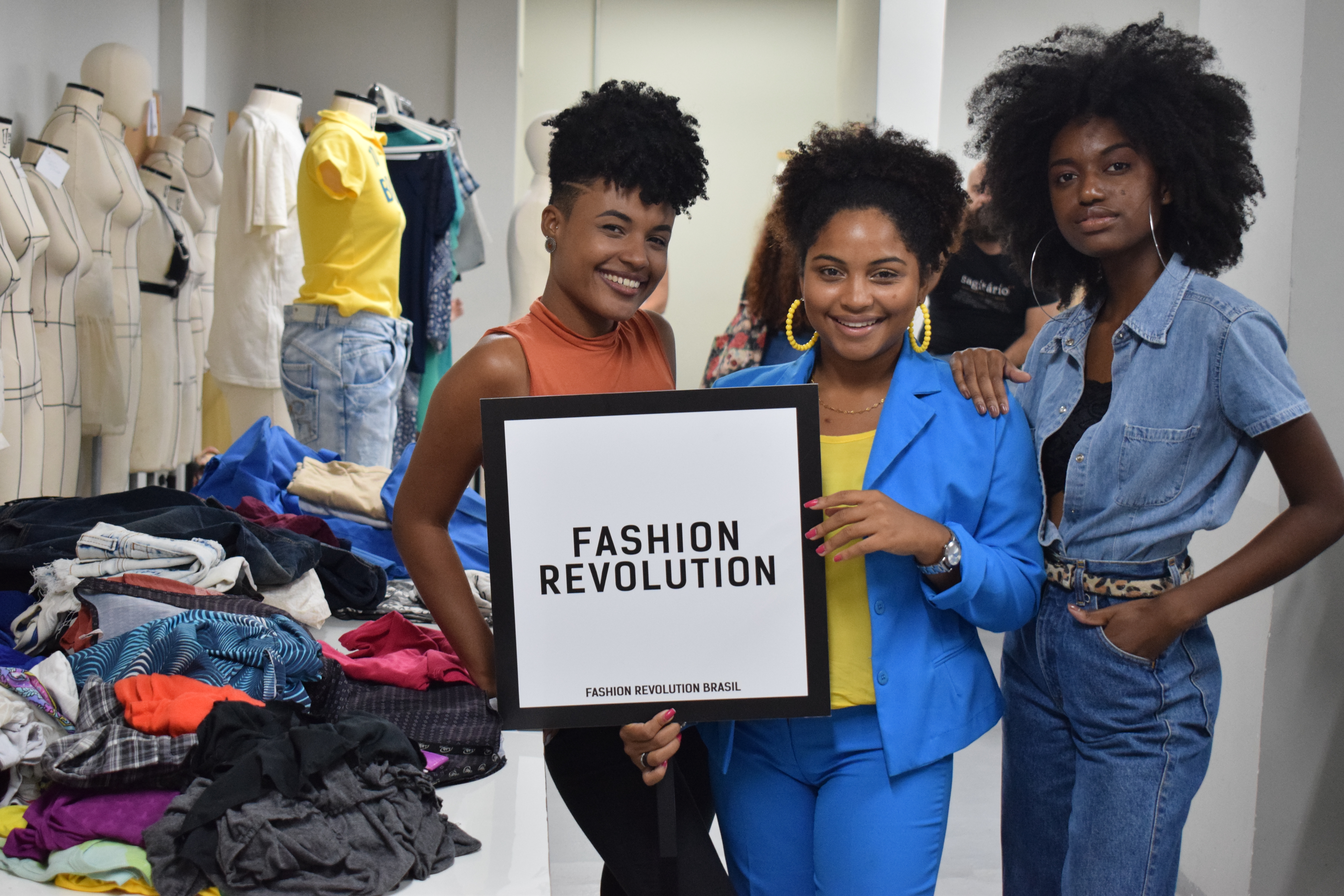 The Fashion Transparency Index
Local brands listed
at launch in the index
Brands reported their Tier 1 suppliers in 2022
Publishes the carbon footprint of its facilities
Accelerating towards a climate-positive and inclusive economy
Guided by the lessons and experiences of C&A Foundation, and in response to the dual crises of global inequality and climate breakdown, Laudes Foundation was launched to help accelerate the transition to a climate-positive and inclusive economy.
In alignment with local changes at C&A Brazil, as it debuted on the Brazilian Stock Exchange at the end of 2019, the volunteering initiatives of Instituto C&A were now led by the business. Based on the lessons from the external evaluation, led by C&A Foundation, its work focused on skills-based volunteering and providing support to fashion entrepreneurs.
Supporting partners' resilience during the Covid-19 crisis
When the Covid-19 crisis hit in 2020, Laudes Foundation moved quickly to ensure its partners could cover basic operating expenses, as well as provide support to the communities they serve. The support to Brazilian organisations continued during 2021, reflecting the poor response to the crisis from the domestic government.
Over the course of two years, it provided EUR 4 million of funding and leveraged EUR 8 million of additional emergency funding which reached 61 partners – mostly across Asia and Brazil – and assisted more than 500,000 people.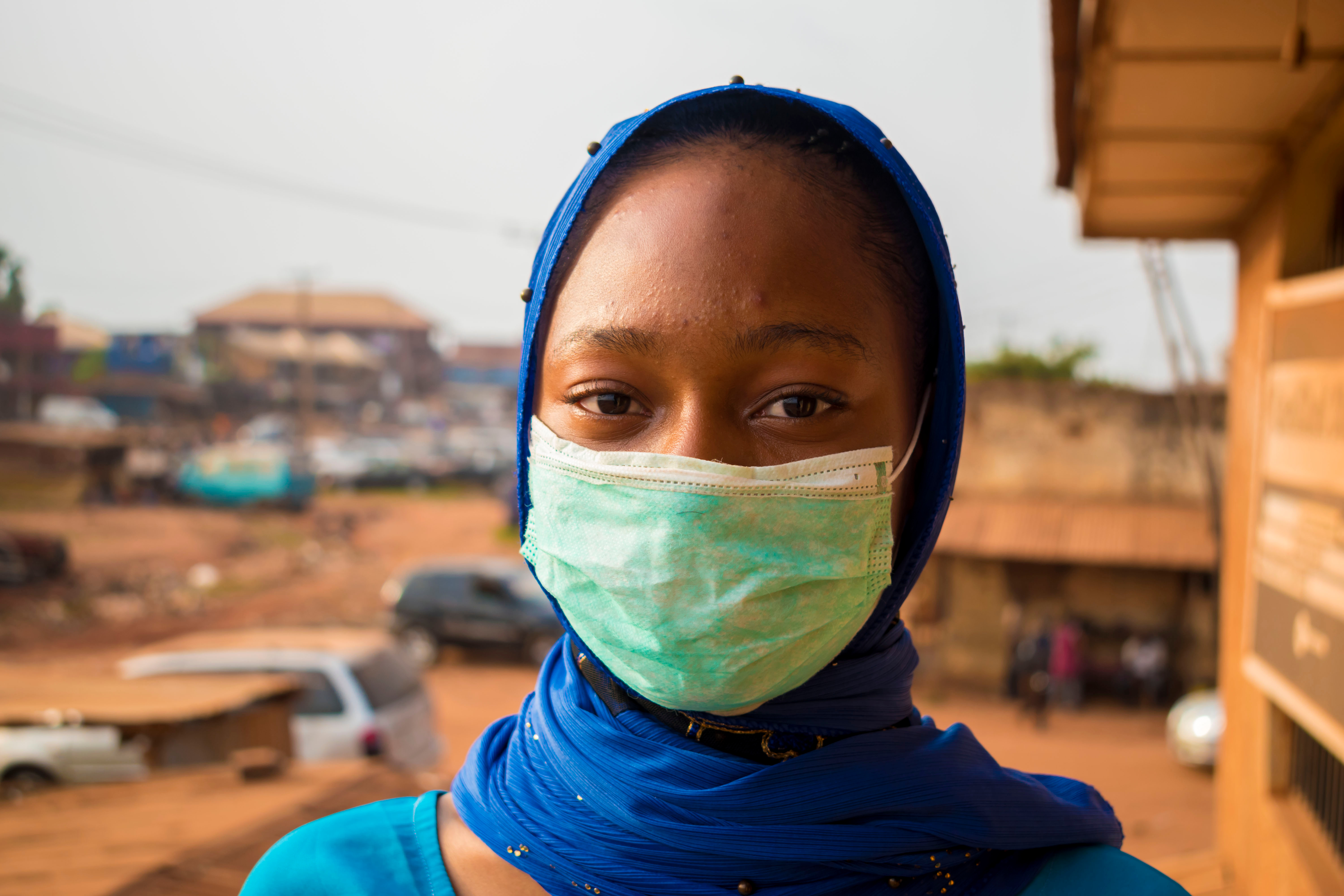 Laudes Foundation provided
Exit strategy to preserve the family's legacy
Following a strategic review of its global work in Fashion Materials and Labour Rights, Laudes Foundation – together with its governors – made the decision to transition its work in Brazil to third-party entities. Its partnerships, which include a new, multi-donor fund to support the Brazilian labour movement and civil society in promoting labour rights, will cease operating under the Laudes Foundation name in Brazil at the end of December 2022.
Pooled fund to promote labour rights
Laudes Foundation, Ford Foundation and Open Society Foundations launched Labora, a US$ 8.5 million fund to advance the rights of urban and rural workers in Brazil who are most vulnerable to exploitation, such as informal, migrant and care workers. The fund will continue and scale the work on labour rights in Brazil that Laudes Foundation has nurtured over the last 10 years.

Engaging and listening to employees
Lessons learned
Personal and professional development
The EVP raised the social engagement of employees, producing results in terms of personal and professional development that positively influenced the company's working environment and team development.


Combining business expertise with community needs
A 'bazaar' strategy – which entailed selling surplus C&A stock through community organisations – was successful because it linked the core business function of C&A Brazil with the needs of community organisations.


Playing to volunteers' strengths
It was crucial to make volunteer activities fun and relevant to their skills. Volunteers responded best when they used their strengths to deliver fun activities – such as music, theatre and plays – which assist children's cognitive development and skills-based learning for adults, such as CV writing or business pricing support for women in the fashion industry.


External participation limited
While high levels of volunteering were achieved within the C&A organisation, business pressures restricted engagement with community organisations. Many volunteers took part in regular internal activities, but less than 40% had an opportunity to engage in external activities, such as child education.
Improving childhood education
Lessons learned
Long-term transformation
The long-term nature of investment in this initiative enabled transformation to progress over the long term and, consequently enabled the methodology to continue being implemented during different government regimes.


Building capacity
Building the capacity of school leaders not only helped to improve the quality of education but also allowed them to collectively advocate and gain political influence in the counties where the initiative was implemented.
Addressing forced labour
Lessons learned
Combined funding support
The long-term nature of this partnership enabled us to lay the foundations for a greater and lasting impact. The combination of activity-led funding, financial and non-financial support and leadership media training, for example, allowed Missao Paz to become one of Brazil's most respected immigrant-care institutions.


Flexible resource allocation
Giving flexibility in resources allocation enabled Missão Paz to adapt the initiative and its priorities to suit changing political and economic contexts and opportunities over the years; Missão Paz's articulation and the mobilisation of its leadership, combined with its strong presence in the media, proved to be very important when advocating for policy improvements.
Forging networks and alliances
Lessons learned
Connecting networks
Financing networks with existing, mature structures meant they were better able to connect organisations with related goals.


Committed, but flexible, funding
The long duration of the programme made it possible to put strategies in place that achieved positive results. Supporting network activities needs medium-to-long-term commitment and flexibility from funders.


Integrated support strengthened networks
Financial support, capacity building, experience sharing and close monitoring were key to the success of the programme.


Managing leaders
Constant changes in leadership positions within the networks caused operational difficulties. Strengthening and supporting leaders contributed to continuity.


Effective communication
Many networks were good at communicating to gain visibility and establish partnerships; however, the programme's external communication failed to showcase the networks.
Empowering immigrants and their families
Lessons learned
Participatory methodologies
The use of participatory methodologies in the design, dissemination and execution of CAMI's activities empowered immigrants and helped to create community leaders.


Immigrant-to-immigrant approach
The immigrant-to-immigrant approach, with immigrants working as multipliers in the community, created trust and allowed more vulnerable workers to engage with CAMI's activities.


Identifying organisational flaws
As a grassroots organisation, CAMI lacked a planning culture, information management and a financial sustainability plan.
Fighting slave labour
Lessons learned
Focus on core supportCore support should be treated purely as core support. Inserting additional requirements from a funder can lead to inefficiencies that limit the partnership's main objective – in this case, unrestricted support aimed at organisational strengthening.
Inclusion of an exit strategy
It is vital to include an exit strategy that supports the sustainability of the partner organisation when developing a comprehensive core support approach.
Organisation changes must come from within
Organisational capacity building and institutional strengthening efforts must emerge from within partner organisations to enable increased ownership and buy-in.