Something extraordinary happened in 2020.
Facing an accelerating and horrific pandemic, many leaders across civil society, business and government recognised that we needed more than a quick fix. We needed a recovery that would not take us back to how we were, but instead propel us toward a fairer future.

'Build Back Better' became the mantra, as policymakers scrambled to draft recovery plans. Optimism abounded. New economic thinkers shared compelling visions of what could be. More and more businesses and investors ratcheted up their sustainability goals. And critical issues – such as social inclusion and racial justice – were put firmly on the agenda.
This show of solidarity, and the growing understanding that the larger system in which we operate is broken, is an unexpected and welcome outcome of one of the most challenging and tragic years in recent history.

And we need more of it. Because behind the Covid-19 crisis are two looming crises which are much bigger, more destructive, and even harder to address: climate breakdown and the growing inequality that is dividing our societies.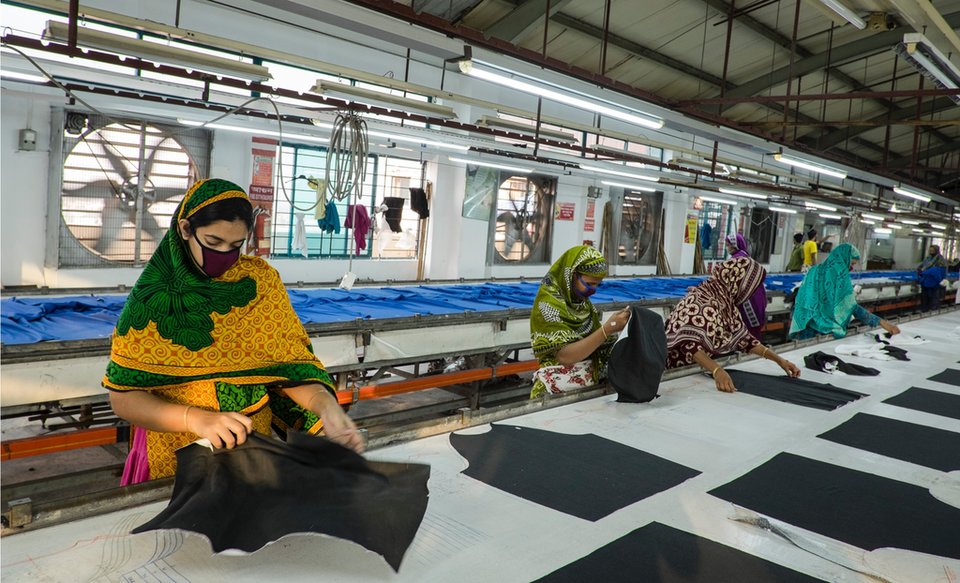 When we launched Laudes Foundation in early 2020, we did so to join the movement of other funders, alliances, and coalitions who have been working relentlessly to address these dual crises. And sitting within the broader Brenninkmeijer family enterprise, we are able to offer an approach that builds on six generations of entrepreneurship and business innovation.

Specifically, we chose to work with and through business and industry, selecting those industries which we believe have an outsized impact on the problem we want to solve: finance and capital markets, the built environment and fashion. Business and industry (fuelled by finance) have the potential to be a powerful force for good, but we're not quite there yet. The mindsets, rules, and ultimately power dynamics of our larger system need to change to enable that.

As a new foundation, we have the extraordinary opportunity to learn from all those who came before. We started by talking to more than 300 people, including leaders of labour movements, business executives, investors, policymakers, and other foundation leaders. We wanted to understand the drivers of the dysfunction in our global economic system. These discussions with global changemakers and experts helped us develop our first five-year strategy which informed our initial Theory of Change. Together, they plot how the strategic choices we make can create the short-term and longer-term changes we need to accelerate our journey toward a climate-positive and inclusive economy.
We also recognised that we are operating in a complex, rapidly changing context, and we therefore designed our strategy to be able to adjust and adapt – which is particularly important when we fail. Because we will not always succeed. Learning early what doesn't work will only help us focus our efforts where we can be most impactful.
Core to learning is having a basis to measure our progress. And given that we are one of many actors working to create a larger, systemic change, it seemed unwise to rely only on shorter-term, key performance indicators to track our progress. While it's useful to know how many farmers have embraced organic cotton practices in year X, how does this help us understand the extent to which the larger fashion industry is embracing sustainable practices? At the same time, we had to shift out of the 'attribution' trap (e.g., result X happened only because of our funding) and move into the 'contribution' space. To do this, we developed a rubrics-based methodology to better capture how systems change happens and the pathways needed to get there.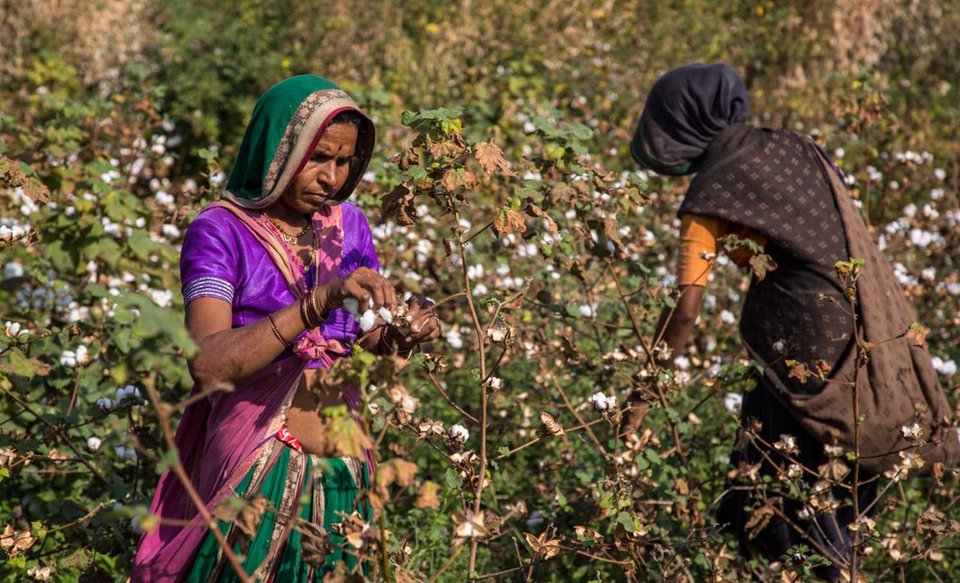 We realised that not all of us share the same understanding of the system we want to effect. In consultation with our partners and other stakeholders, we created and published an interactive Economic System Map to understand the system's complexities and foster a shared understanding of the problem. This living map features more than 130 organisations, including many of our partners and is used by several academic institutions. It helps us understand both the opportunities and gaps in the global economic system and where we can and should act.

Philanthropy should not and cannot act everywhere, particularly when it comes to mitigating climate change. In 2019, the level of annual climate funding from foundations was only EUR 1.6 billion, a level dwarfed by the current investment from business and government. Instead, philanthropic capital should be catalytic. Nudging innovation. Addressing market failure. Derisking new models.
at Laudes Foundation, we are trying to do this in six ways:

First, by advocating for policy change. This is a standard tool in the philanthropic toolbox, but still, it is critically important in these extraordinary times when governments globally are designing ways to build back better and the Green Deal becomes a centrepiece of Europe's commitment to reaching climate neutrality by 2050. In our first year of operation, I'm proud to see how our partners have been able to advance the Mandatory Human Rights and Environmental Due Diligence movement in Europe and push the dialogue on just transition (via partners such as the New Economics Foundation which is tackling the controversial topic of Universal Basic Income, and Frank Bold, which is working to bring civil society's voices into these policy negotiations).
Strengthening accountability
Second, by strengthening business accountability across our target industries. We do that in many ways, including using transparency to raise awareness of poor practices (as our partner Influence Map is doing with anti-climate lobbying) or simply by providing more relevant data (as our partner Open Apparel Registry is doing by mapping the production units in the fashion industry).
Scaling research and innovation
Third, by scaling research and innovation to enable the uptake of new solutions that can both inspire and challenge business. Our partnership with The Biomimicry Institute empowers a new generation of innovators to create nature-inspired solutions for a healthy planet. Over the past four years, we have also been doing this via Fashion for Good, supporting more than 115 innovators, attracting 20 corporate partners, running more than 80 pilots and unlocking over EUR 250 million in financing for these innovations.
Fourth, by cultivating alliances (partners, coalitions, networks and movements) which can accelerate collective action. For example, Laudes Foundation is an early supporter of a new funder coalition, Funders Organized for Rights in the Global Economy (or FORGE), including workers, farmers and vulnerable communities. Likewise, we are funding the Green Finance Institute's Coalition for the Energy Efficiency of Buildings (CEEB) which is accelerating the pace of financial innovation toward net-zero solutions for the built environment.
Fifth, by amplifying narratives and, in particular, working to change the dominant narrative around the economic system, as we have been doing via our partnership with Bauhaus der Erde and its ambition to change perceptions around the buildings we live and work in, as well as with IDH (The Sustainable Trade Initiative) who is making the business case for restoring ecosystems in a way that works for both farmers and nature.
Finally, by reimaging our global economic system itself, exploring (with our partners) new models, solutions, narratives and policies, as we are doing via the new economic thinking coming out of UCL's Institute for Innovation and Public Purpose, under Mariana Mazzucato, and Kate Raworth's Doughnut Economics Action Lab (DEAL).
Although we are at the beginning, we already have much to be proud of. In our first year, we co-created more than 160 partnerships, committing EUR 66.9 million in grants (with 29% of this dedicated to core support). Further, given the enormity of challenges we are addressing, we joined five global alliances, pledging to collaborate and coordinate with other donors to amplify each other's efforts.

We also used our funding to unlock additional financing from third parties.
In 2020, at least EUR 36 million in co-finance by other donors and funders flowed into our programmes and platforms. In addition, we increased our non-financial support to partners, offering talent, fostering experimentation, connecting unlikely allies, and building the field; all fundamental building blocks of systems change.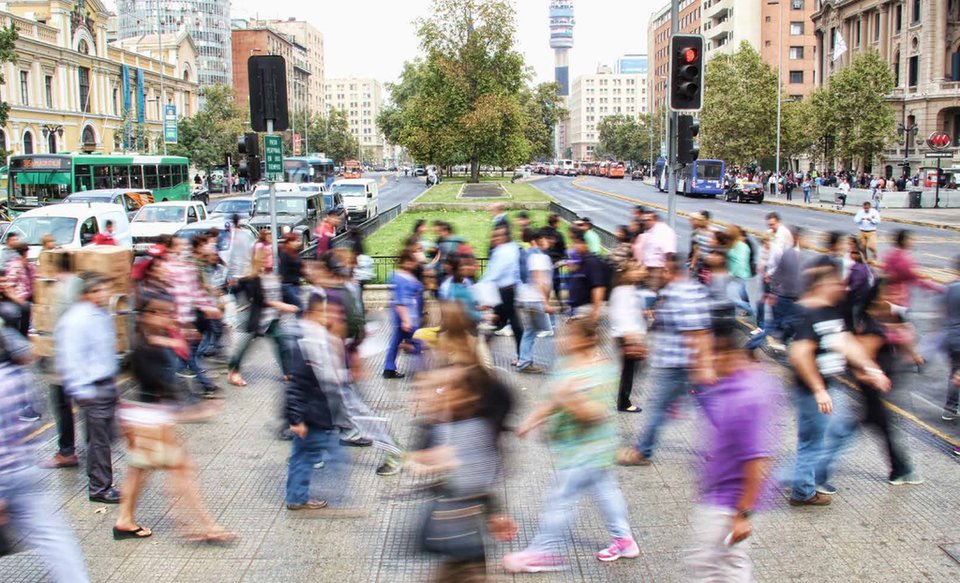 Such non-financial support has been critically important in times of Covid-19, particularly for many of our partners in countries such as India, Bangladesh and Brazil. By signing the Council on Foundations' Philanthropy Commitment Pledge, we – along with 803 other funders – committed to being more flexible with our partners, removing restrictions where we can and offering more core support during this unprecedented time. We also deployed an emergency response fund, through which we distributed EUR 3.3 million to 56 of our partners (of which 40 are grassroots organisations), which then provided assistance to over 500,000 people and unlocked an additional EUR 13.2 million from other funders and governments.
But more needs to be done. The pandemic rages on (as the world tries to respond), and yet, the larger crises of climate breakdown and deepening inequality demand an even more coordinated, committed response.
That's because both of these systemic challenges are tightly connected. Advances in one cannot come at the expense of the other. Going forward, our work will address this intersection between climate and inequality, how they impact each other, and how collectively we, with our partners, can address them both.

We are at the start of our journey, the road is long and we have much to learn. But we are grateful for our partners who, in the face of the pandemic, have demonstrated an unwavering commitment to their own missions, deep empathy for those hit hardest by this pandemic, and the resolve to continue working, with us and others, to tackle the monumental challenges to come.

Thank you.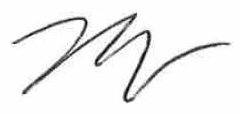 Leslie Johnston
Chief Executive Officer

Laudes Foundation
Across our organisation, we signed more than
in 2020, and recognising the critical importance of multi-donor coalitions at times of crisis, joined five global alliances.
in our own grants to partners, with 25% of this amount providing core support.